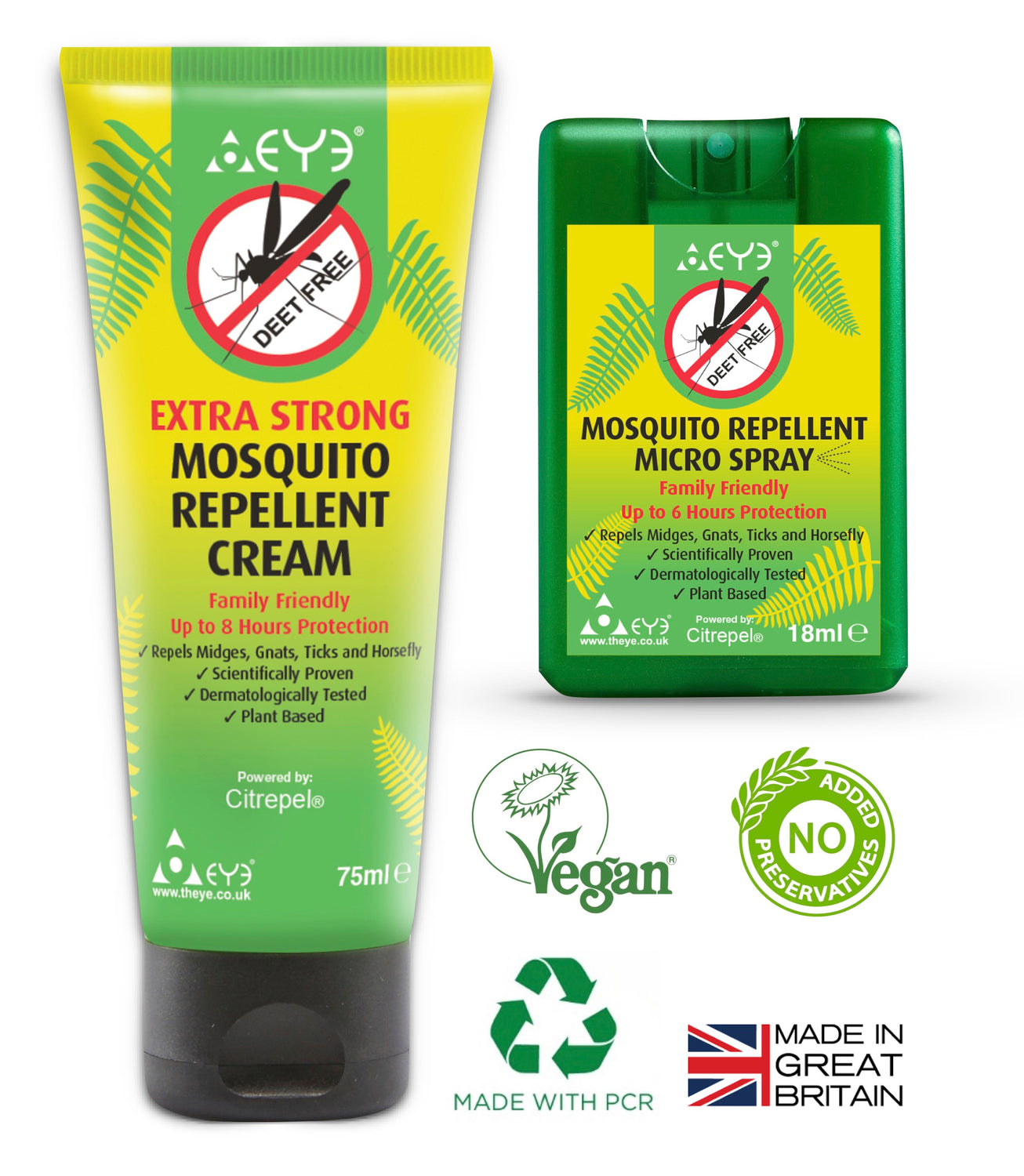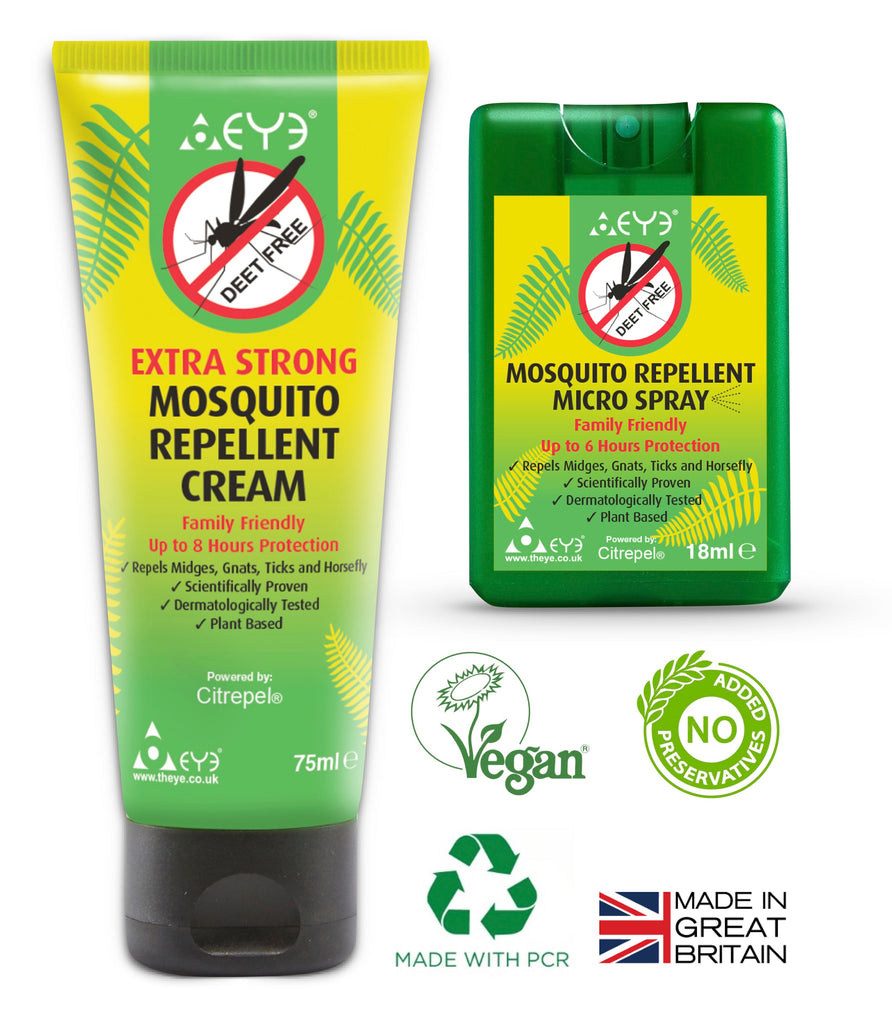 On Sale
Mosquito Repellent Cream & Mosquito Repellent Micro Spray Bundle
BUNDLE PACK OFFER - now on sale
Mosquito Repellent Cream 75ml
Extra Strong 8 hours protection DEET Free
Powerful Mosquito / Insect repellent suitable for adults and children from 6 months.
100% effective to use in HIGH and LOW-risk areas where Malaria, Chikungunya, West Nile Virus, Zika, Dengue and other insect transmitted diseases are present.
Trials have proven complete protection for up to 8 hours after a single application against mosquitos, midges and other biting insects which is as effective as synthetic chemicals but has the benefits of being natural. 
The formulation is Alcohol and DEET free which is moisturising & kind to the skin and has a fresh smelling fragrance.
To ensure the safest & highest quality product is achieved we manufacture in the UK.
Preservative, DEET & Alcohol Free

Powerful Natural repellent - 100% effective against mosquito bites

Moisturising & kind to the skin

25% Citrepel 75 - PMD Mosquito Repellent - Up to 8 hours protection

A fresh smelling fragrance that is non-greasy

75ml bottle fits into aeroplane hand luggage

MADE IN THE UK - Guarantees a high-quality product
****************************************************************************************************

Mosquito Repellent Micro Spray

The perfect travel companion, the Mosquito Repellent Micro Spray is a great practical product with powerful insect repellent lasting for 6 hours+ repellency from a single application.


- Over 300 sprays from a single spray bottle
- Perfect to slip in your pocket or bag ready for when needed 
- 20% Citrepel 75® Formulation
- 18ml of Insect Repellent 

Always use biocides safely. Please read the label and product information before use.