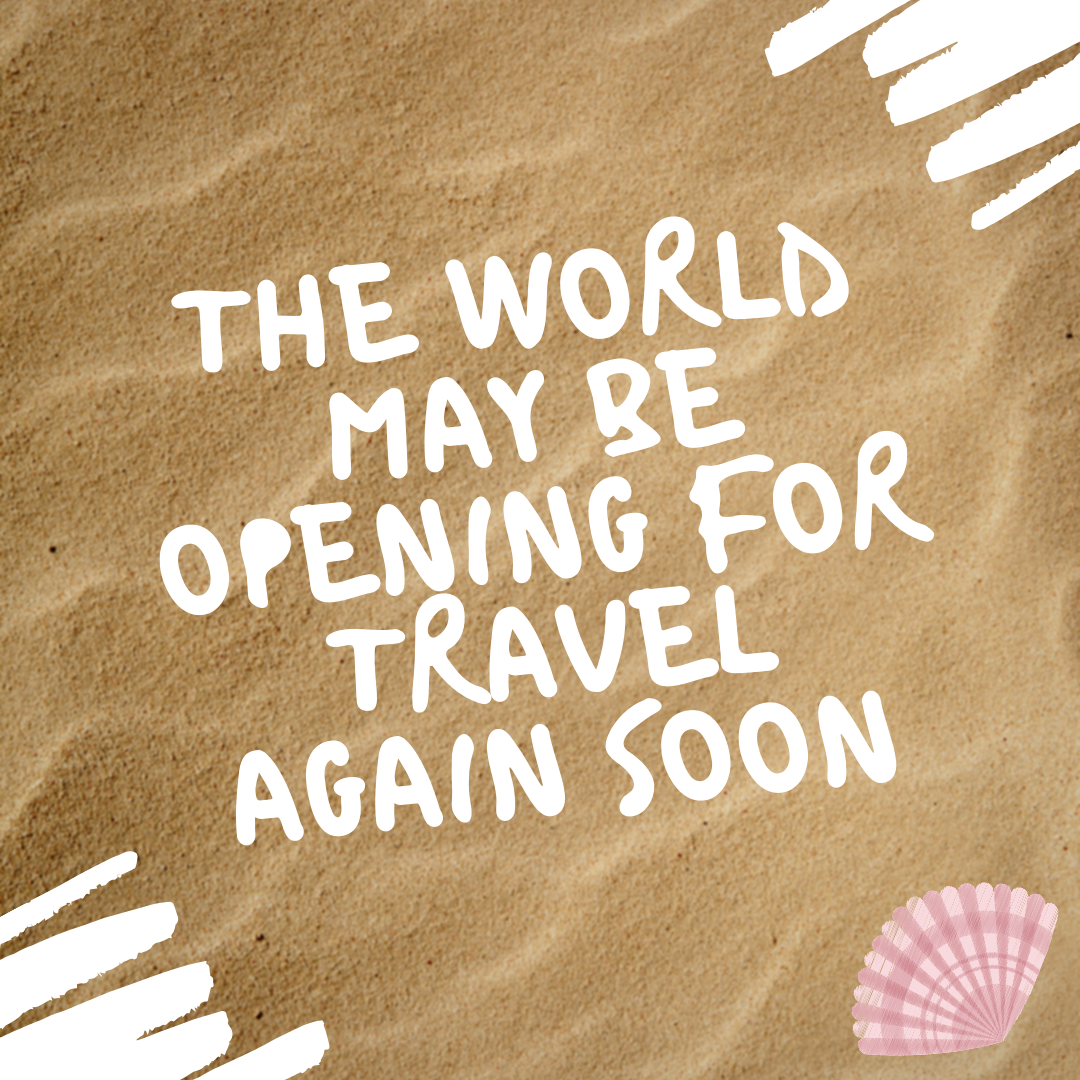 As we're sure you're aware, for the past few months the UK has been on lockdown.
Other than for essential travel, airlines have been halted and holidays have been cancelled or rearranged for next year.
As the world starts to emerge from the lockdown period, there are some key considerations to keep in mind.
Quarantine on return, for example, as anyone coming to Britain from another country, including returning Britons, will be asked to self-isolate for 14 days. Whilst no one really knows how long that will remain in effect for, travel experts are expecting changes into July and August in time for the peak summer season.
We're even seeing some countries around the world start to open their own borders. Here's a list:
Seychelles:
The Indian Ocean archipelago has officially opened its borders, however tourism is limited to travellers arriving by private jet or chartered flights. Commercial flights to the Seychelles are expected to resume in July.
Iceland
: Prime minister Katrin Jakobsdottir has announced that the country will reopen to international visitors by 15 June.
Greece
: The country is planning to welcome international flights from 1 July, although there will be enforced social distancing and likely no bars and fewer restaurants open for business.
Spain
: Travellers to Spain will be allowed full access to the country without having to go into quarantine from 1 July.
Madeira and Porto Santo
: The Portuguese islands plan on opening to international travellers from 1 July. Travellers to the islands will be required to present a negative test done within 72 hours prior to departure or be tested upon arrival, which will be paid for by the Madeira government.
Mexico
: Regions in the country that rely heavily on tourism, such as Quintana Roo and Los Cabos, are hoping to reopen to international tourists in June.
Bali
: At the time of writing, the Indonesian island has reported only 343 cases of coronavirus and four deaths. If the infection curve continues to improve, Indonesia's Secretary of the Ministry has said Bali could reopen to international tourists in October.
Antigua
: The Caribbean island is aiming to welcome British tourists from July, pending airlines such as British Airways and Virgin Atlantic are able to resume flights.
Aruba
: The government has announced they have tentative plans to reopen to travellers between 15 June and 1 July, with a formal announcement to come in the next few weeks.
With this positive news, it seems likely that for many who had later holidays planned, their holiday will go-ahead as planned. We're certain that there will be a few restrictions - such as social distancing and some attractions remaining closed - but the opportunity to get away on a foreign holiday will be realised for many.
It's essential, then, that you keep your travel protection in mind. Not only do you need to take hand sanitiser with you now, you'll also need to not forget all of the usual travel protections - suncream for one, and mosquito repellent for another.
All three of these items will be key for your suitcase, to make sure that you enjoy all that your holiday has to offer and are able to stay safe at the same time.
Not only will mosquito repellent effectively repel bugs and the diseases they carry, anyone who has been actively watching the news and keeping up to date with the worldwide fight against the COVID-19 pandemic will have likely seen stories linking one chemical - PMD - to the destruction of the coronavirus. Here at THEYE, we know all about PMD, as it's the active ingredient in the Citrepel & Citriodiol that we use across our product range at THEYE. We use PMD in our insect repellent range which the MOD is testing on its effectiveness at killing COVID-19.
You can see our full range of travel protection products on our website at
www.theye.co.uk