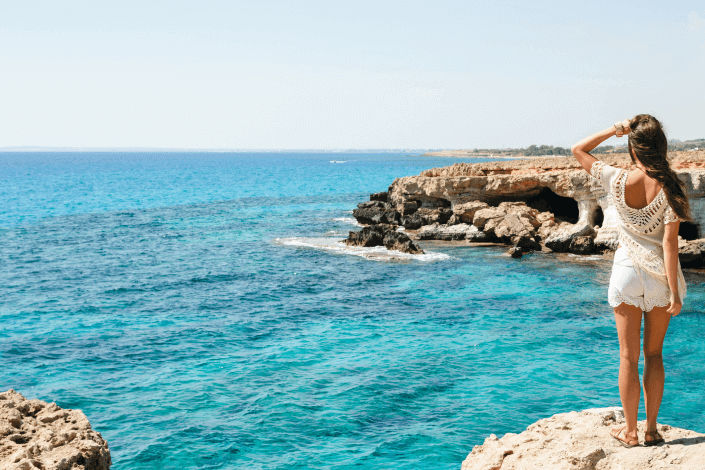 The Best October Sun Holiday Destinations for UK Holidaymakers
As the UK's autumn leaves fall, many Brits embark on a quest for the best holiday destinations for October sun. If you're planning to swap those chilly mornings for a warm seaside or bustling bazaar, we've got the ideal hotspots. Here's our list of top sun-soaked escapes tailor-made for UK travellers:
1. The Canary Islands, Spain
The Canary Islands, a favoured escape for UK travellers, promise warm October temperatures ranging from the mid-20s to high 20s (°C). Whether it's Tenerife's sunny beaches or Lanzarote's unique volcanic vistas, it's an ideal retreat for those in the UK seeking sun.
2. Cyprus
Cyprus beckons UK holidaymakers with its Mediterranean allure. Those iconic beaches, especially popular spots like Ayia Napa, are perfect for escaping the UK's October chill.
3. Marrakech, Morocco
For UK travellers longing for an exotic blend of sunshine and culture, Marrakech offers both. From the teeming souks to historical sites, it's a sunny October haven away from the UK's typical autumn scenery.
4. Crete, Greece
Crete, a top pick among Greek islands for UK tourists, continues to radiate warmth in October. History enthusiasts can explore ancient landmarks like the Palace of Knossos, while sun-seekers can relax on its pristine beaches.
5. Algarve, Portugal
Algarve, Portugal's sunniest region, is a favourite for Brits abroad. With its picturesque cliffs, golden beaches, and fewer tourists in October, it's a serene haven for UK holidaymakers.
6. Dubai, UAE
For those in the UK seeking guaranteed October heat, Dubai is a top-tier choice. Beyond the sun, Dubai offers luxury shopping, futuristic architecture, and attractions that are a stark contrast to the UK's autumn setting.
7. Sicily, Italy
The Mediterranean charm of Sicily captivates many UK travellers. With historical sites like the Agrigento temples and its warm beaches, Sicily blends culture and relaxation for those seeking sun in October.
8. Malta
For UK holidaymakers, Malta offers both history and October warmth. With ancient temples and balmy beaches, it's a must-visit destination for those wanting to escape the UK's cooler temperatures.
Tips for October Sun Seekers:
Booking Ahead: Popular sunny destinations fill up quickly, especially with UK travellers hunting for October deals. Secure your spot early!
Travel Insurance: Given the unpredictability of global travel, ensure your sunny escapades are covered with comprehensive insurance.
Packing Tips: Even in warmer destinations, evenings in October can be brisk. Pack a light jacket alongside your beach essentials, and always remember insect repellent as those pesky biting mosquitoes and insects will still be about.

 
Whether it's the allure of Cyprus beaches or the magnetic pull of Marrakech's bazaars, these October sun destinations offer UK travellers a welcome respite from the autumn chills. Dive in, and bask in that much-needed sunshine!