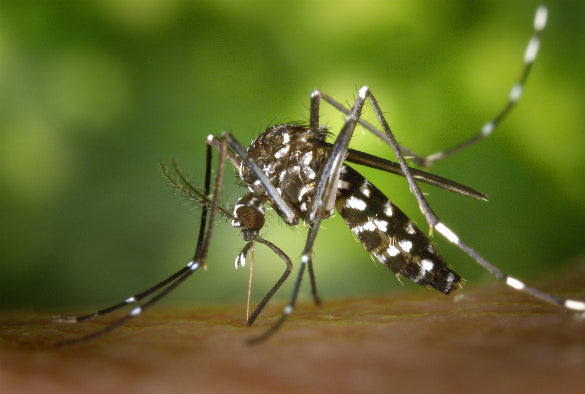 The short answer to this is, yes. You absolutely do need protection for mosquitos even here in the UK!

It's a surprisingly common myth that mosquitoes cannot survive and do not bite in the UK. This is completely untrue. 
Believe it or not, there are more than 3,500 species of mosquito now known to us, with new varieties regularly being discovered. Of these 3,500 types of mosquito, 34 of these are actually completely native to the UK. That being said, though several of these native species are capable of transmitting pathogens, cases of serious bloodbourne diseases such as malaria, dengue fever, yellow fever and West Nile virus are actually very rare in the UK - with the vast majority of these reported cases contracted abroad.


However, the combination of increasingly warm summers and high levels of rainfall in Britain are creating ideal breeding conditions for mosquitoes. As a result, prevalence has increased a great deal over the past decade or so, particularly in the south east of England where hotter weather is more commonplace. Which means that, although your chance of catching a serious disease is not very high, you are certainly at risk of waking up in the morning covered in uncomfortable, itchy bites which at best cause discomfort and at worse can be prone to infection and cause complications further down the line.
In addition, this threat may increase even more over the next few years. There has already been an increase in introductions of non-native and invasive mosquito species. Fears have been raised regarding the Asian tiger mosquito which has already reached 25 European countries and is well-known for spreading Chikungunya, a disease which causes severe joint pain, nausea, fatigue and rashes.
Therefore, we would recommend that you add mosquito repellent to your list of warm-weather essentials this year - even when staycationing! 
The entire THEYE product range has been proven to offer complete protection for up to 6 hours after a single application against mosquitos, midges and other biting insects. All of our products use a DEET free & alcohol-free formulation that is moisturising & kind to the skin and has a fresh smelling fragrance. Our products, such as the pump spray, are 100% effective to use in high and low-risk areas, so are perfect for using here in the UK and also abroad.
Find out more about THEYE and purchase our products over on the shop at: www.theye.co.uk