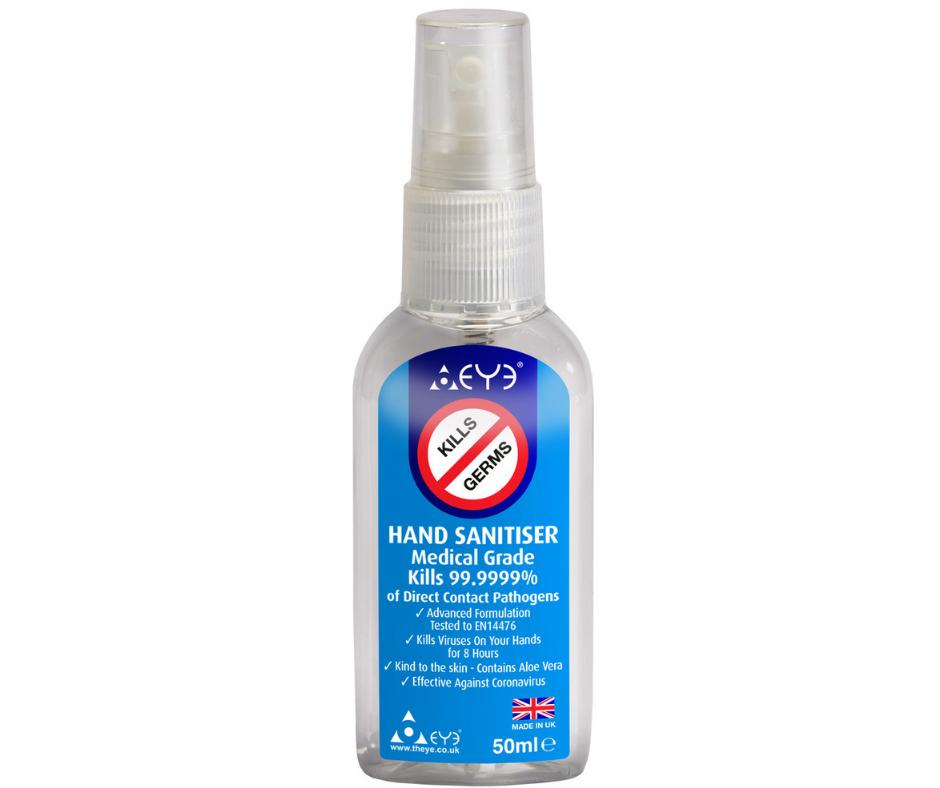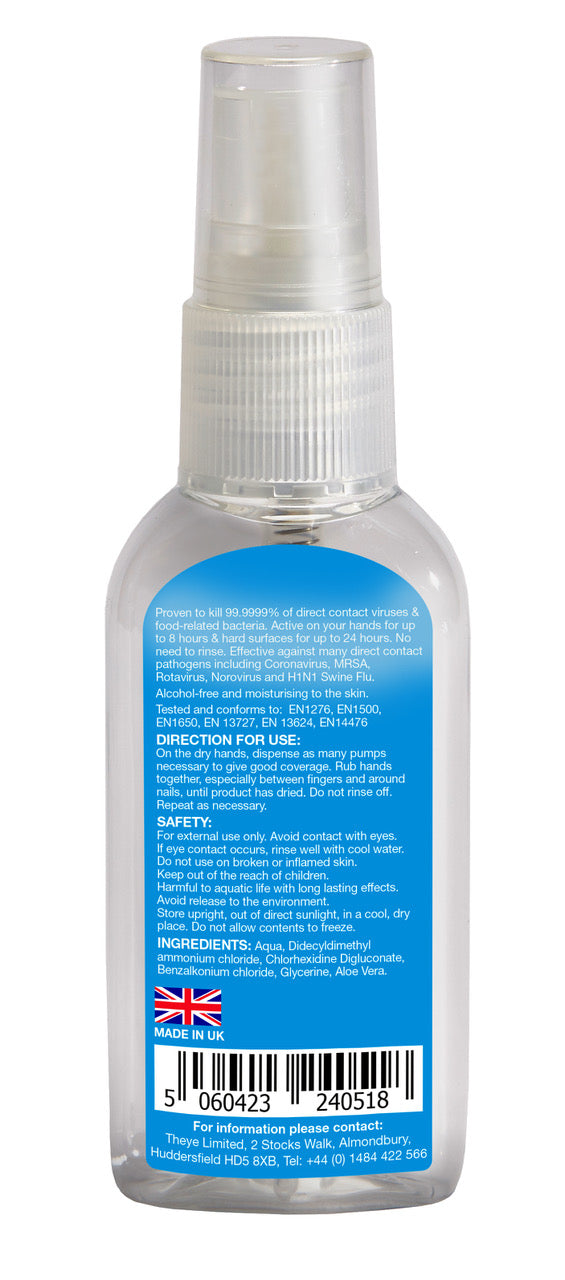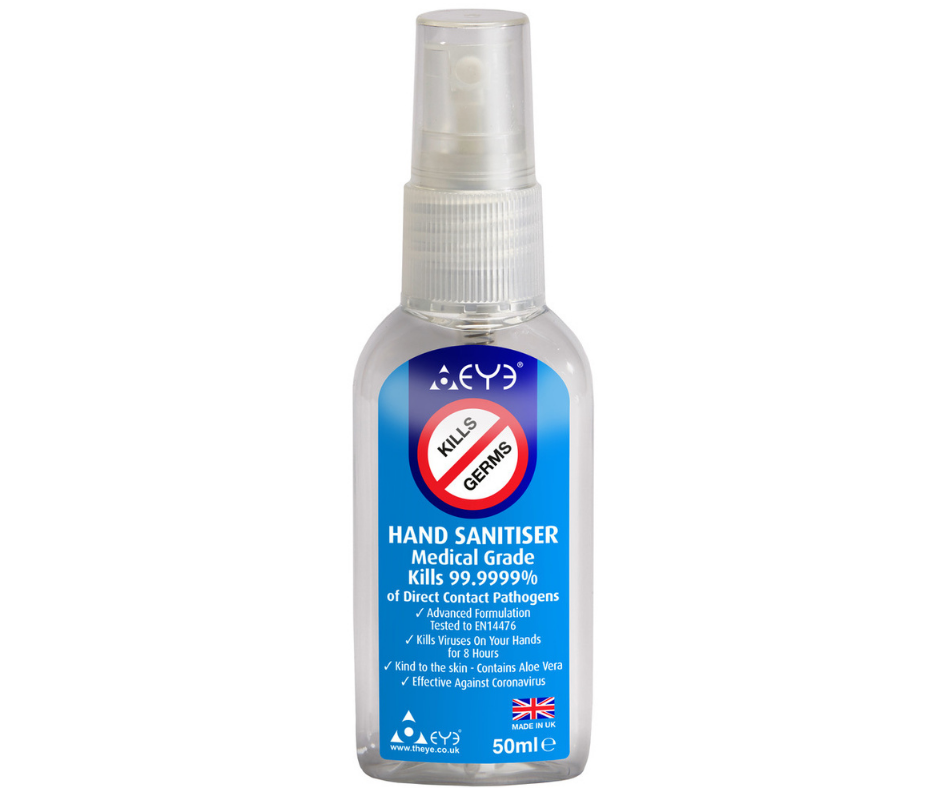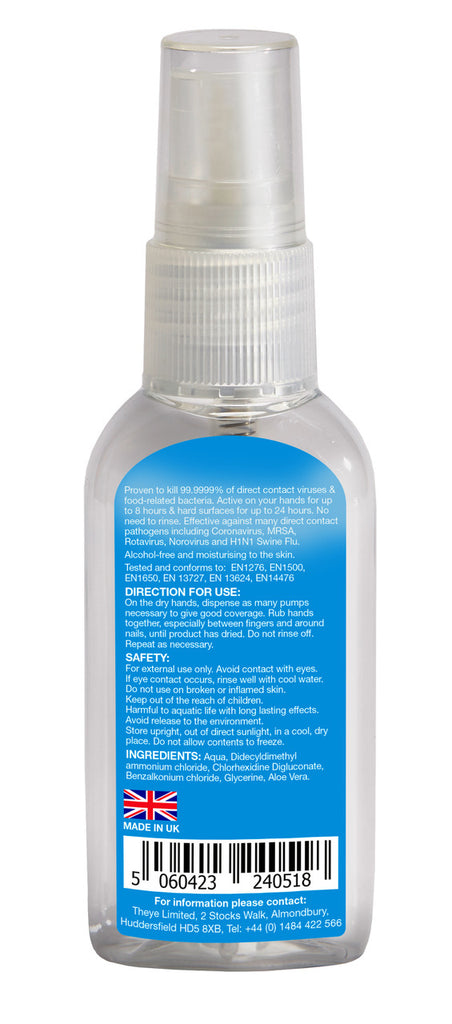 On Sale
3 x Hand Sanitiser Pump Spray 50ml
**Effective against Coronavirus**
This highly effective medical Grade Hand Sanitise effectively kills 99.9999% of viruses, bacteria & Fungi including Coronavirus, MRSA, Rotavirus, Novovirus and H1N1 Swine Flu. This is done by the formulation containing 3 powerful biocidal chemicals which give a long lasting anti viral, anti bacterial & Anti fungal effect.  
For a quick, easy and efficient handwash experience, This pump spray provides effective antimicrobial hand sanitiser without the requirement of water and is alcohol-free
Medical Grade Testing to UK & European Standards EN14476 / EN1276 / EN13624 / EN13727 / EN1650 

This sanitiser pump spray provides quick and easy skin cleansing 

Remains active for up to 8 hours after a single application. No need to keep re-applying thanks to the powerful medical grade biocides in the formulation

Proven to kill viruses!! - Alcohol free - Does not dry the skin thanks to the sensitive skin formulation containing Aloe Vera. Unlike alcohol formulations which can cause dryness, irritation and cracking to the skin

99.999% effective - This is as much as 100 times more effective than a product that offers just 99.9%. Thanks to the medical grade formulation. These powerful ingredients are: Didecyldimethylammonium Chloride, Benzalkonium Chloride, Chlorhexidine Digluconate

No water necessary 

NOTE: Despite recent misleading – and ill-informed – media commentary to the contrary, alcohol is not necessary in a hand sanitiser to be effective against coronavirus. Many anti-microbial technologies are effective against coronavirus.